Probably the best integrated motors in the world
---
Are you busy building machines?

Imagine you can unbox a servo motor and program it in a few minutes.With JVL all-in-one motors you can!
---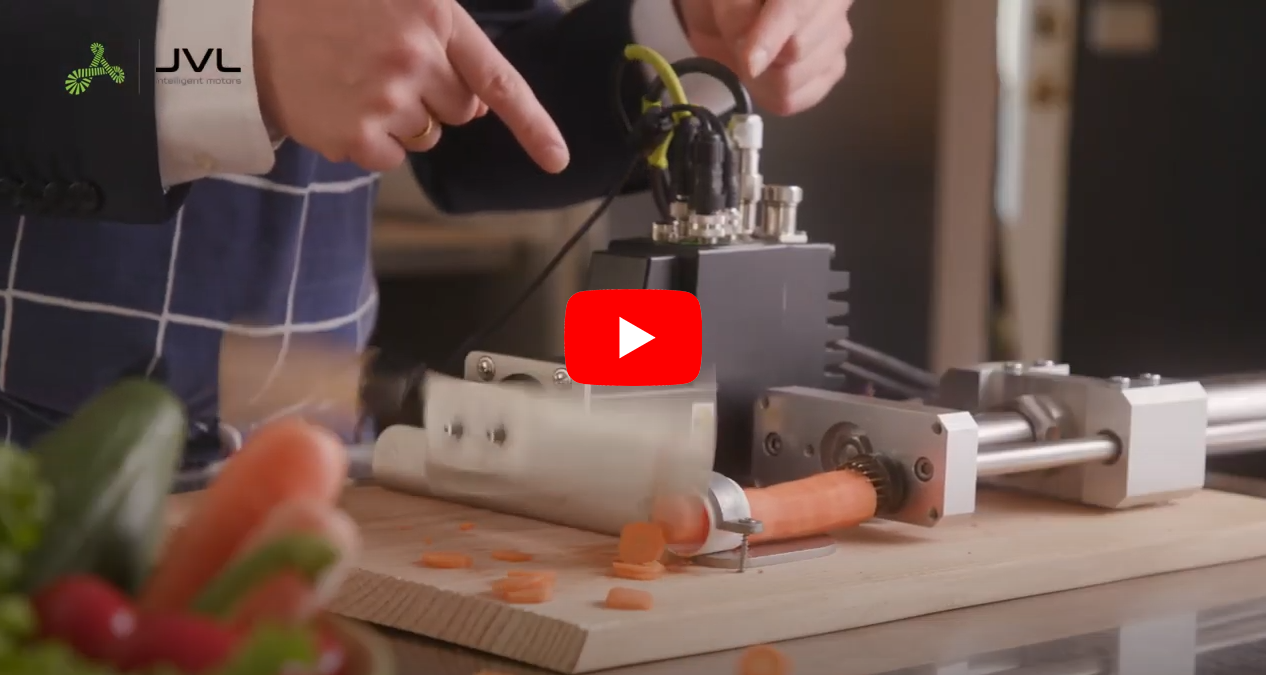 ---
Electric Actuators and Linear Movements with NEMA23 size Motor

JVL offers two solutions for linear movements both with ServoStep motor.

One is a piston style electric actuator perfect for replacing pneumatic actuators.

The other is an open spindle type for when you want to design your own guides. It is available with either a plastic nut for low duty cycle or a rolled ball screw for fast and precise movements.

Electric actuator with piston (captive)
Open spindle with external POM nut
Open with rolled ball screw



---
DMX512 now available for MIS ServoStep motors

JVL now offers DMX512 protocol on RS485/RS422 interface for all MIS motors from 0.1-22 Nm NEMA17-NEMA43. Used for applications in stage lighting, special effects and theatre but also for fast and efficient control of up to 512 motors from the same DMX master.




---
New direct mount gears for format change

New HSHG NEMA17 features hollow shaft with clamp. Together with JVL's MIS17 series high torque can be achieved from a small unit. The hollow shaft makes it possible to direct mount on a spindle reducing the overall length since no coupling is needed.

The hollow shaft has diameter of Ø8 mm and is stocked in three standard ratios: 4:1, 8:1 and 20:1. Output torque up to 12 Nm (1700 OZ-In). HSHG gear is a planetary gear for industrial use with a 95% efficiency and long life span.



---
JVL Webinar "ServoTalk"

JVL is now hosting a series of free webinars called ServoTalk. It is a great opportunity to learn more about JVL products and ask any question you might have.


Sign up for an invitation to future webinars

here.



---
MacTalk® - The universal software from JVL for all integrated motors.

MacTalk® is used for setup, monitoring and diagnostics in real time - and for ePLC programdevelopment, where the PLC program is embedded and runs locally in the motor.Although advanced functionality is included, all operations are very intuitive and easy to use. MacTalk® allows you to adjust all vital parameters and save them in a file or load them from afile, including any ePLC program.



---
Junction Boxes for M8 I/O sensors

Plug-and-play Junction Box for standard M8-3pin sensors and devices. Just connect the Junction Box to your integrated servo or stepper motor and up to 8 local 24 VDC I/Os are available.

Easy! Connect sensors directly to your JVL motor.

Cost saving! If your motor is with Ethernet use the motor as gateway and save a separate I/O distribution line.

Fast! Use sensors with M8 connectors for fast commissioning compared to lead wires.

WI1302 for MAC and MIS motors

Click for press release
---
EtherCAT Ethernet with CiA402 Drive profile for MAC motor and ServoStep

Our EtherCAT implementation supports synchronized position (CSP) and synchronized velocity (CSV) modes as well as the old modes profile position, profile velocity and many homing methods.

The JVL EtherCAT equipped motors are plug and play compatible with Beckhoff PLC's, and also compatible with other manufacturers of EtherCAT masters such as Omron, Lenze, Trio and others.



---
Video Tutorials

JVL has made a number of new video tutorials. We hope these will represent an active learning experience where you can learn how to use our products and get the most out of them for your application.




---
New MIS17 hollow shaft for spindle mount

This hollow shaft version of the MIS17 enables you to customize your own linear stepper motor. JVL provides either a stocked spindle or technical drawing for sourcing your own spindle.


This two-part modular solution makes it easy serviceable and highly customizable by the machine builder. The electronics of the motor match the standard of MIS17 integrated stepper motor



---
ServoStep NEMA17 integrated stepper motor with closed-loop and Industrial Ethernet

JVL's brand new NEMA17 stepper motor offers all Ethernet protocols, absolute multiturn encoder, ultra-fine speed resolution of ± 0,01 RPM and closed-loop speed up to 3000 RPM and torque from 0.36 to 0.80 Nm.



---
ISO 9001:2015 certification

For those who did not notice it, JVL was ISO 9001:2015 certified by Bureau Veritas in July 2017. Since then, we have been engaged in CEI - Constant Eternal Improvement. The scope of the certification includes development, manufacturing, sales and after sales services of:

Integrated Servo Motors
Integrated Stepper Motors
Electronic Motor Controllers
Servo Motors
Stepper Motors
Accessories
---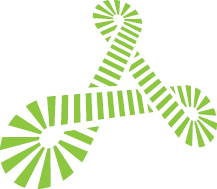 If you do not wish to receive any further newsletters from JVL then

click here

.