Probably the best integrated motors in the world
---
3

rd

generation of MAC140 servo motor

with new generation of absolute multiturn encoder based
on the Wiegand principle where no battery is required
hi fair | Hall E, booth 4080 | Herning, 5.-7. October 2021
---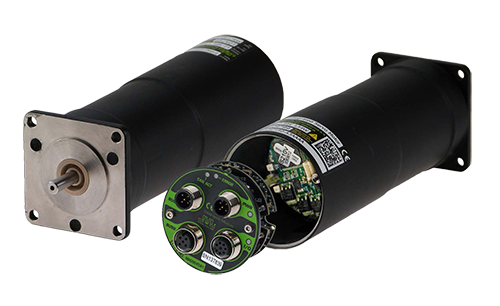 ---
Register for your free e-ticket

Get your free ticket now, simply by registering here using the code hi-20439.

It is a great opportunity to meet JVL and discuss your application and requirements.

Book a meeting with JVL
---
Motor for direct mount of a timing-belt wheel

The new MIS23xx49 ServoStep™ motor features a large Ø14 shaft and double row ball bearing.

The oversized bearing allows high radial forces directly on the motor shaft.

This combination can shorten your overall design length and save you the cost of an additional bearing housing.

The ServoStep motor is an all-in-one unit with embedded ePLC and 2 port Ethernet switch.
---
Industrial Wireless Ethernet

Supporting both EtherNet/IP, Profinet and ModbusTCP/UDP, JVL can now deliver wireless Ethernet for the whole range of ServoStep™ motors, NEMA17-43.


Set up your motors as Client or Access Point, using 2.4 Ghz or 5 Ghz.

To avoid cabling, use a battery for motor power. Combined with the closed-loop feature an energy saving of 93% can be reached.



---
IO-Link

JVL can now also connect to IO-Link via our new IO-Link Gateway which can be used on both our MAC motor® integrated servo motors and ServoStep™ integrated stepper motors.


IO-Link is a cost effective alternative to industrial Ethernet.

For ServoStep™ you can additionally run 2-5 motors on 1 pcs IO-Link Gateway using multidrop, reducing cost even more.



---
STO SIL3/PLe TÜV-approved for integrated motors ServoStep™ size NEMA 17-43

JVL can now offer TÜV-approved STO-functionality (Safe Torque Off) for the whole range of ServoStep™ integrated stepper motors, from size NEMA 17 to NEMA 43.


The STO Function is used for disabling the energy to the motor. The motor will thereby be set in a state where it produces no torque. The STO function is the most common and basic drive-integrated safety function. It ensures that no torque-generating energy can continue to act upon a motor and prevents unintentional starting.



---
MAC4500 - integrated servo motor for larger power ratings

All with built-in mains power supply, 3x400/480 VAC. RMS power 4500 W. Now with new high efficient servo motor with continuous 15 Nm and up to 13 kW peak power. The motor is equipped with M23 connector for harsh industrial use up to IP67 protection. Controller, PLC, encoder, power supply and bus system are integrated in one unit. Optional industrial Ethernet, fieldbus, IP protection class, abs. multiturn encoder, brake and much more.



---
Add-On-Instruction for Rockwell Control Logix PLCs

JVL has proudly been appointed Rockwell Encompass/Technology Partner in Europe for integrated stepper and servo motors. JVL and Rockwell Automation have together developed AOI so JVL commissioning software MacTalk® is not needed anymore. Now it can be done directly from Rockwell Studio 5000 software.
---
ServoStep™ NEMA23 integrated stepper motor with closed-loop - now available with brake and double shaft

JVL's new NEMA23 motor with closed-loop and TÜV-approved STO offers servo speed up to 3000 RPM and torque up to 3,1 Nm

The motor now comes with rear-end mounted brake as an integrated part of the motor as well as double shaft.



---
SERCOS Ethernet

SERCOS for MAC and MIS motors has all the important features from the specification. Automatic recognition of drives is supported by the FSPDrive and the Sercos Drive profiles.

Synchronization is supported enabling simultaneous operation of up to 511 motors. Hot plugging and redundancy is possible for exchanging motors without power off. Probe/capture is supported enabling use in packaging machines.
---
ServoStep™ NEMA23 integrated stepper motor with closed-loop and industrial Ethernet

JVL's new NEMA23 motor with Profinet, EtherNet/IP, EtherCAT, Powerlink, ModbusTCP/UDP and SERCOS offers servo speed up to 3000 RPM and torque up to 3,1 Nm
---
New innovative closed-loop technology for integrated stepper motors

JVL's motors now come with closed-loop regulation.

100% automatic setup
Energy saving
Stall-free operation
Torque control mode
Higher acceleration & speed
Factory loaded linearization
No losing of steps

See how it works in these two short videos:
Video. Closed-loop rotation.
Video. Closed-loop linear movement.
---
New line of NEMA23 planetary gears

New HSHG NEMA23 line replacing the previous HMGH 23 series. The new line is energy efficient, has long life span and features higher precision and shorter length. It is suitable for both our MACmotor® and ServoStep™ series. Together with JVL's MIS23 series high torque can be achieved from a small unit.

The output shaft has diameter of Ø12,7 mm and is stocked in six standard ratios: 5:1, 10:1, 16:1, 25:1, 50:1 and 100:1. Output torque up to 37 Nm (75 Nm peak).



---
ServoStep™ for ball or lead screws in NEMA17 (MIL17)

JVL has developed a new addition to its ServoStep™ motors, a motor for easy connect of spindles with either ball screws or lead screws with easy pin-mounting (moving nut applications).

We can also deliver moving rod types.

The usual advantages of ServoStep™ are still valid: support of all industrial Ethernet protocols, integrated (embedded) ePLC™ and closed-loop control just to mention a few.



---
Hollow Rotary Actuators HLMT

Our new series of Hollow Rotary Actuators, HLMT, offer the easiest possible installation of rotary table applications.

Choose between servo and stepper motors - with or without built-in (absolute) encoders.

No need for space in your electrical cabinet: Drive and control electronics are built-in!



---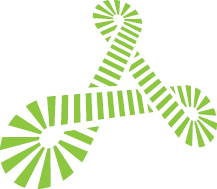 If you do not wish to receive any further newsletters from JVL then click here.