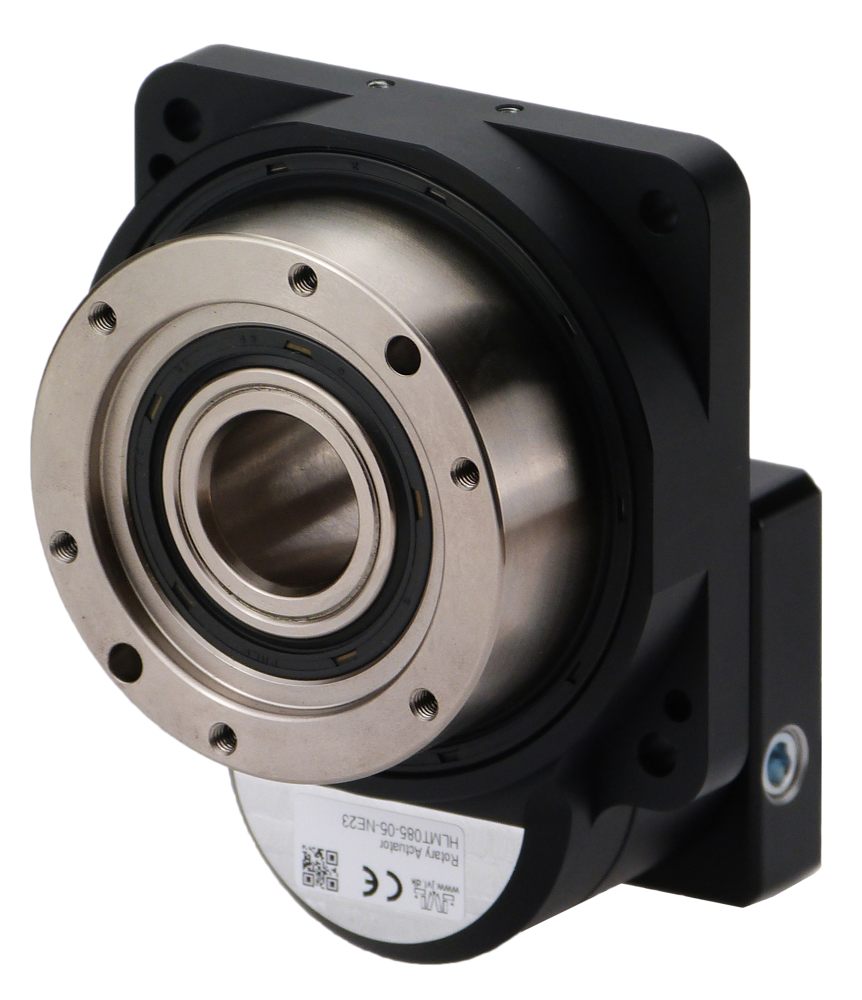 Birkerød, Denmark
- JVL A/S, one of the world's leading producers in the field of integrated servo and stepper motors, is announcing a new line of products: hollow rotary actuators for usage with MAC motor® and ServoStep® integrated motors, as well as other servo and stepper motors on the market.
Our new series of Hollow Rotary Actuators, HLMT, offer the easiest possible installation of rotary table applications. Depending on your application you can choose between servo and stepper motors – with or without built-in (absolute) encoders.


Mechanically they are ready to install – and mounting of rotating discs have never been easier. At the same time you gain the usual benefits of JVL's integrated motors also making electrical installation easy. Highlights:


Complete Rotary Actuator
Integrated Step or Servo motor
Easy point-n-click programming
All Ethernet protocols
No need for space in your electrical cabinet: drive and control electronics are built-in(using MAC motor® or ServoStep®)
You can even choose to program the Actuators whereby they can run as stand-alone units. Should you prefer to run the actuator from a master PLC or controller choose between our large range of connectivity options, including all major Industrial Ethernet protocols. For even more comfort, we can provide you with a sensor-kit with all the parts you need for Home sensor signaling, to be mounted directly onto the actuator.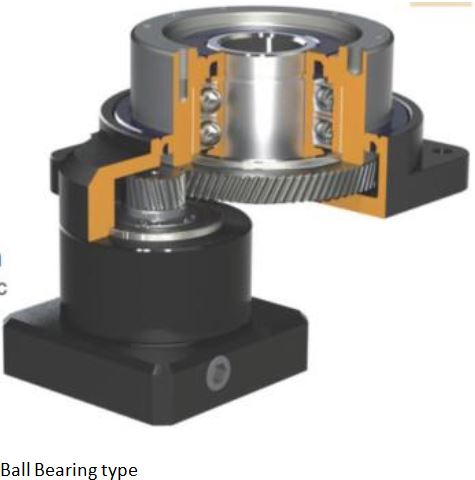 Technical specifications:
5 sizes with rated torque 5 to 142 Nm
Flange size 42 to 130 mm
Position accuracy ±0.0028° (±10 arcsec)
Lost motion 0.033° (2 arcmin)
Gear ratios 5, 10 and 18:1 (on request 25, 50 and 100:1)
Protection IP65
A full Hollow Rotary Actuator package consist of:
Hollow Rotary Table, HLMT, in a suitable size
Integrated Servo or Stepper motor, MIS 176…341 or MAC400
In case of servo (MAC motor®): a Control Module of your own choice
The usual power and signal cables
Read more about the actuators
here
.
For further information, please contact:
JVL A/S, Bregnerødvej 127, 3460 Birkerød, Denmark.
Tel. +45 4582 4440. E-mail:
jvl@jvl.dk
. Web:
www.jvl.dk
About JVL
- JVL is a world leader within the development and production of efficient and compact integrated servo motors and integrated stepper motors. MAC motor® are a series of integrated brushless servo motors (up to 4500 W and 13.5 kW peak) and ServoStep® are a series of integrated stepper motors (up to 25 Nm). Both the servo motor and stepper motor series include motor, controller, ePLC, encoder and bus system integrated into one compact unit. All industrial Ethernet protocols like Profinet, EtherNet/IP, EtherCAT, Sercos III, ModbusTCP and Powerlink are available.
Options include: absolute multiturn encoders, STO (safe torque off, SIL3) and brakes.

JVL has more than 25 years of motion control experience and are well known for their development and production of highly specialized integrated motors with industrial Ethernet and customized improvements. The close co-operation with customers and representatives result in cost-effective and technical optimized solutions for both basic and advanced motion control applications.


JVL's wide selection of quality products for motion control applications include: Integrated brushless Servo motors, Integrated Stepper motors, AC Servo motor controllers, Motor drivers (DC, AC and Steppers), Brakes, Gearboxes, Hollow Rotary Actuators and HMI touch panels.