MT is used for setup, monitoring and diagnostics in real time - and for ePLC program development, where the PLC program is embedded and runs locally in the motor.
Although advanced functionality is included, all operations are very intuitive and easy to use. MacTalk® allows you to adjust all vital parameters and save them in a file or load them from a file, including any ePLC program.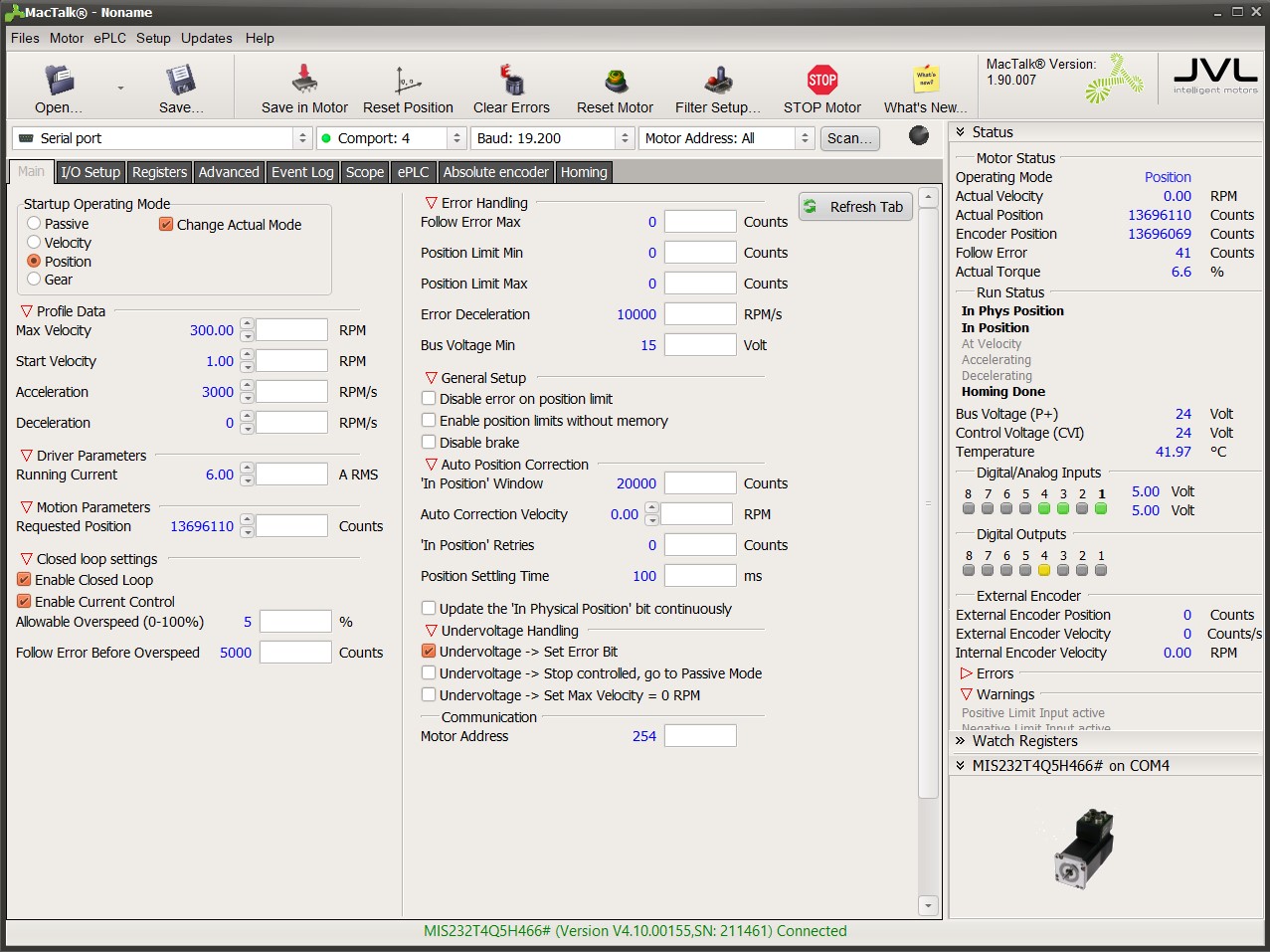 If you use industrial Ethernet setup and monitoring is also easy.
Functionality and handling is similar for all supported protocols:
Profinet, EtherNet/IP, Sercos, Powerlink, EtherCAT and Modbus
TCP/UDP.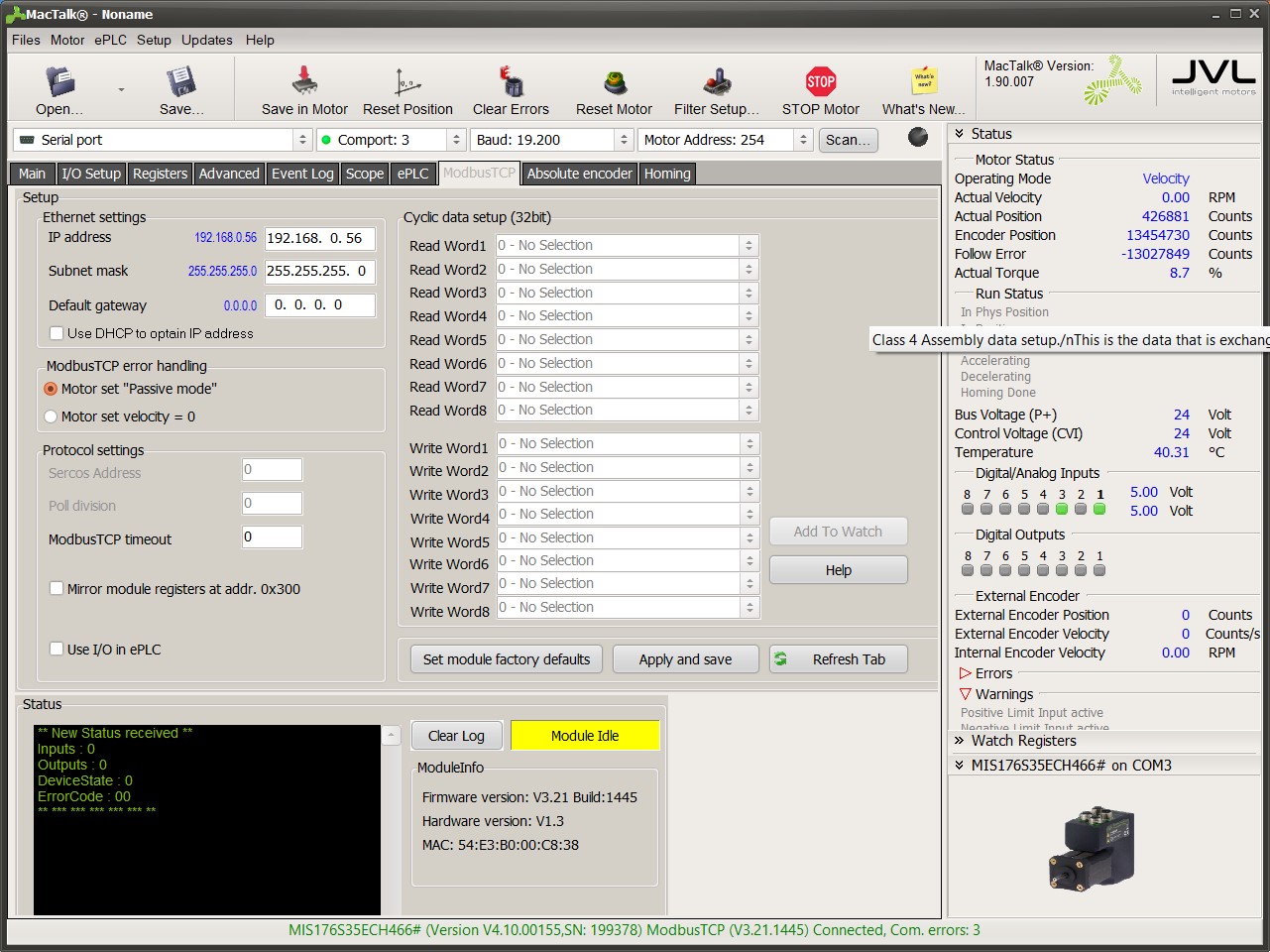 You can even change between the different Ethernet protocols
just by making a firmware update—it is gratis and you can do it
as many times as you like.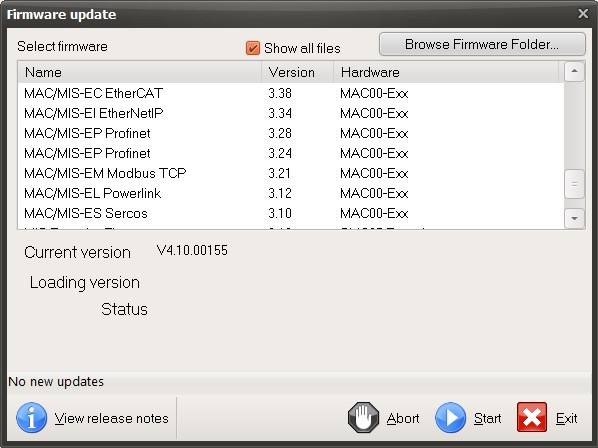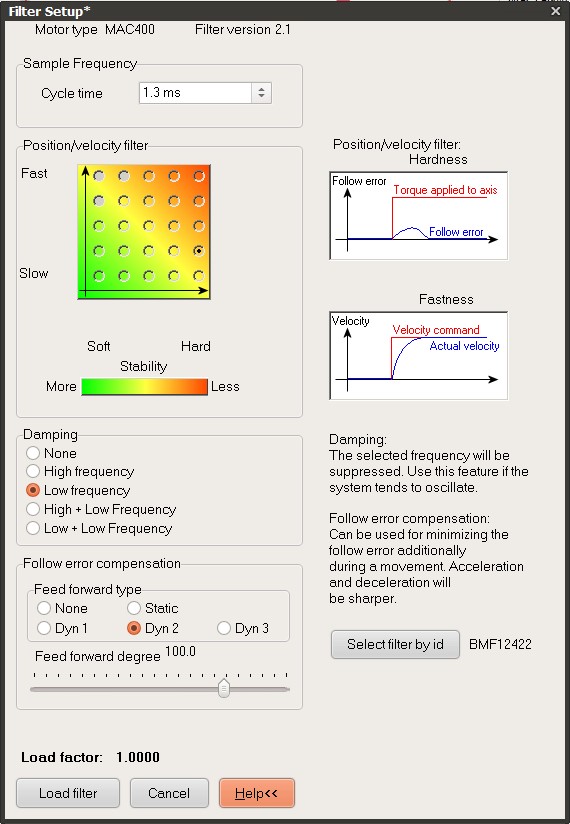 When commissioning a system MacTalk® even provides a convenient way to test and adjust your system. You can easily set up a test sequence and then adjust parameters like velocity, acceleration and torque. It is possible to select the distance moved and the delay between the moves. Also more advanced parameters are easily adjusted. For MAC motor®s the servo loop is controlled by an advanced 6th-order filter, instead of a simple PID loop, but setup is easy to do with the graphic pop-up-window.
Graphical Programming
Writing ePLC programs for the servo series, MAC motor
®
, and for the stepper series, ServoStep
®
and QuickStep
®
, is very easy and can be done even by end-users. You don't have to be an experienced PLC programmer to make ePLC programs: the icon-based graphical programming environment does the job for you. Just click on the command icon you want and the program line is created for you.
No matter the number of I/O points in the actual motor, each digital input and output and analog input can be used in the program: you can query single or multiple input conditions and branch accordingly to other parts of your program. Motion commands are available with different kinds of relative or absolute movements. Jumps and IF commands, timers and other functions are also available as well as register calculations. All registers and parameters in the motor can be accessed and changed if required.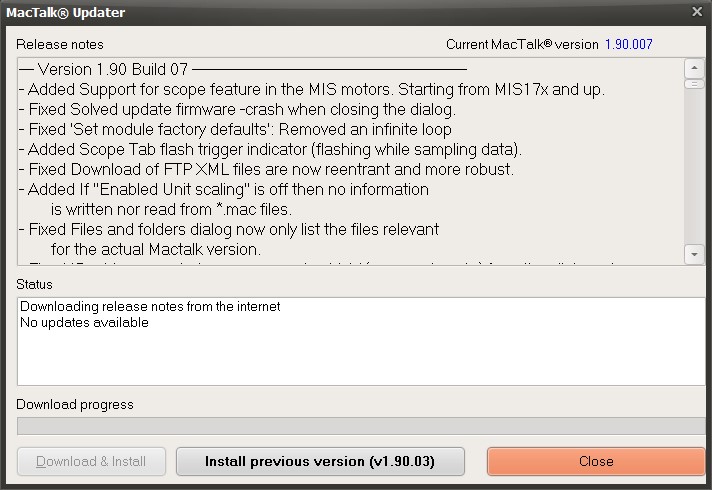 Another nice feature is the update function: when your PC is connected to the internet you can update the MacTalk® software itself – and even the motor system's firmware can be updated. Once bought, MacTalk® will stay "fresh" – always including the latest functionality.