MAC231 motor - with new generation of encoder with unlimited down time, no battery required!

JVL is proud to announce a completely new generation of our IP67 320 W RMS servo motor, S3 25% duty cycle. Protected against both high pressure and high temperature washdowns, this new motor is based on previous designs and customer feedback collected for many years and offers a wide pallet of options and possibilities which makes this product fit into almost any application.

Key features:

IP69K optional

High dynamic servo regulator

Industrial Ethernet - 6 protocols
Absolute multiturn encoder unlimited down time (no battery!)
Recommended supply voltage 48 VDC

750 W Peak

±0,4° position precision (±9.1 counts) due to magnetic encoder

Optional built-in gearbox for up to 50 Nm torque out.
Protection class up to IP67
Wide program of option modules
Connectors: M12 industrial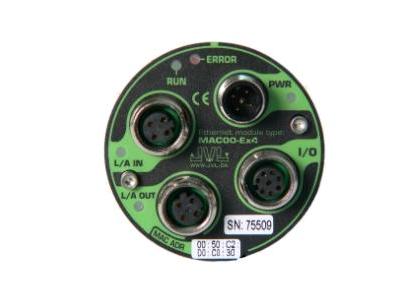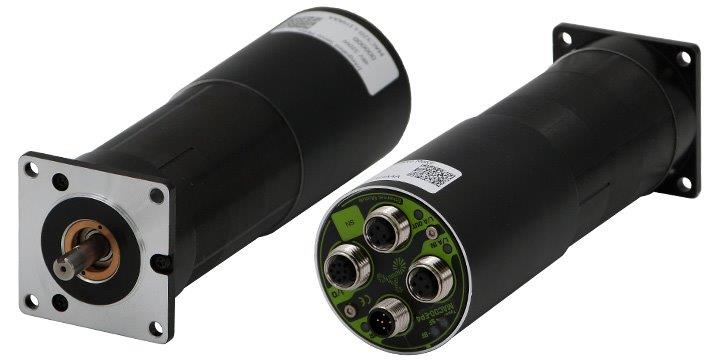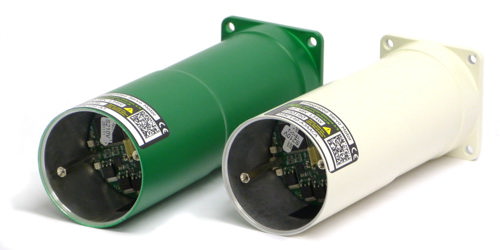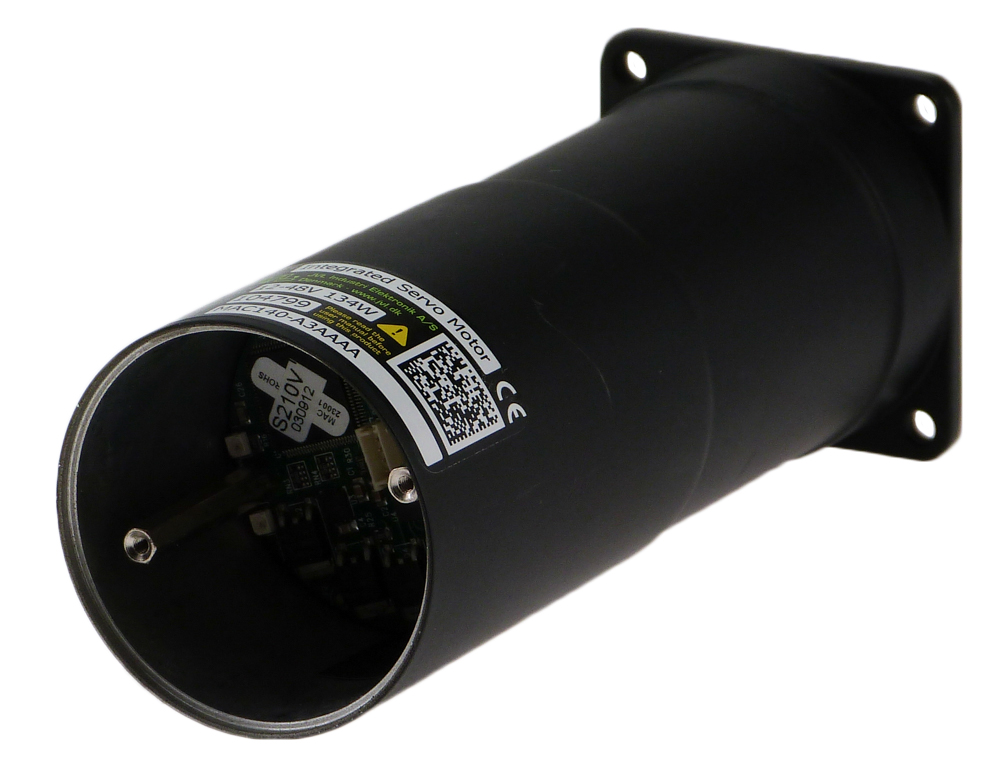 100% stainless steel shaft, flange, tube and rear end cover.
Speciel teflon sealing for long lasting watertight operation.
Cost effective in harsh wet corosive enviroment
Shaft seal and leak-proof cable glands entry provide watertight sealing in both ends.
Ideal for food processing, liquid, pharmaceutical, wash down, chemical industries, bakery and bevarage machinery etc.
Option for built-in planetary gear.
Option for built-in PLC, RS232/485, Profibus, CANbus or industrial Ethernet (EtherCAT, EtherNet/IP, Profinet, Modbus TCP, Sercos III and more)
Applications requiring precise or smooth speed due to the motors high cogging torque
Applications requiring more than 60% duty cycle @nominal power
Constant speeds outside the best constant speed performance range of 1000-4000 RPM
The high power is due to the high magnetic forces which on one side creates a high shaft torque but the compromise is the high cogging torque.
In comparison to the other MAC motor®s the same level of speed precision is therefore not reachable. For positioning applications this has normally no consequences.