When you want to update to a firmware version from 1.35 and up, you need to control the Bootloader version of the MAC400 and MAC800.
This can be done by moving the cursor above the picture of the motor in MacTalk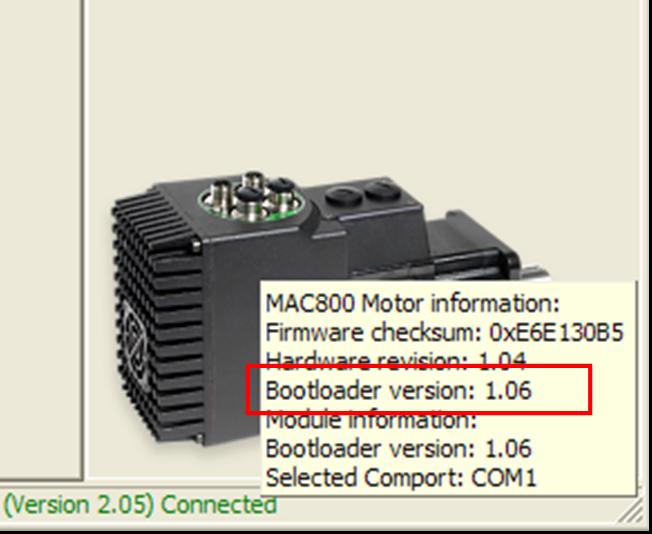 If the motor Bootloader version is less than 1.06 you have to install Bootloader version 1.06 or newer.
This is done by using the program BigDefEditLite.zip and can be downloaded from
When this is unpacked you just need to connect the MAC 400 or MAC800 with RS232 and connect 24VDC to the module and then press "Start" and the new bootloader will be transfered to the motor and after a 24VDC power down it's ready to have a firmware update to 1.35 or more.