Scantech´s newest portable 3-D scanner utilises 2 JVL MAC motors

Laser scanning is used to measure an object by scanning it with a laser and digitalising the data. Using this information, it is possible to copy or modify the scanned object in various ways using Scantech´s CAD/CAM system CARSO. The scanner system is used for restoration work, scaling models, and creating industrial moulds. For example, it is possible to scan a marble figure that is deteriorating, and use the CAD/CAM system and a 3-D lathe to produce a true copy of the pristine original.
It is thus possible to save a lot of manual work.
Mounted directly on a CNC machine, Scantech´s 3D laser scanners make the CNC an effective copying machine. Scantech´s products are fully compatible with all modern CNC machines, and increase both the machine's productivity and potential.

Typical applications are in the stone and wood carving industries, but also in the foam and footwear industries and in the manufacture for example of industrial moulds. The machines are sold directly to well-known machine manufacturers throughout the world.
The new St 400 scanner is a portable scanner that can be used anywhere. For motion control in the x- and y axes, Scantech chose JVL´s MAC motor MAC140-A1 with MAC00-B1 modules, owing to their compact design with motor, encoder, driver, and controller integrated in the same unit. The 2 MAC motors are connected to the same RS485 interface and are controlled via serial commands from a PC. JVL´s Active X (OCX) is used as the driver between Scantech´s C++ software and the MAC motors.
More information about: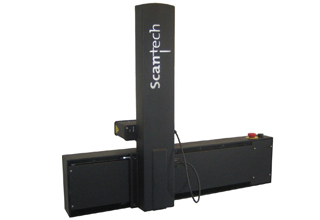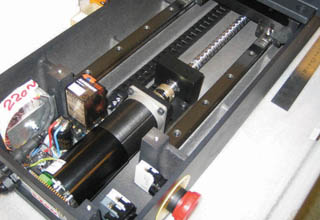 MAC motor MAC140 mounted on the machine's y-axis.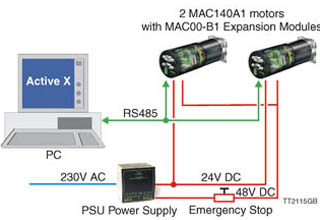 Diagram of the control system