Complete program of Process-PLCs including HMIs (Human Machine Interfaces). Process-PLCs integrate ALL automation functions in one software and one system: normal I/O handling, motion control, operator
dialog, serial communication and so forth.
In short Process-PLCs offer extremely fast program development (using multi tasking and plain text programming language).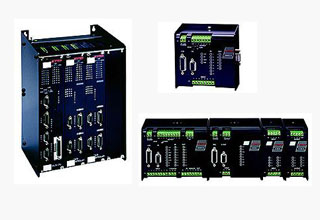 Process-PLCs
Complete modular range from Low end over Medium size up to High end systems.