Two different kinds of firmware setups are available:
- Graphic programming setup (Firmware MAC00-RxP)
- Fixed formats (MAC00-Rx) ( Obsolete. Not for new designs)
Below is shown the user interface for MAC00-RxP.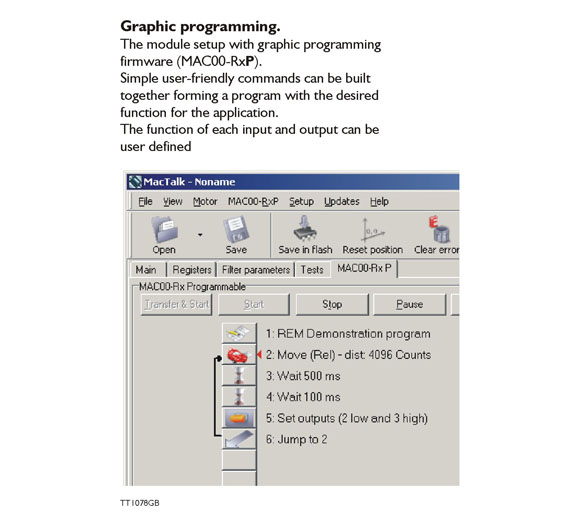 How to set up the desired firmware
The setup sequence is shown below.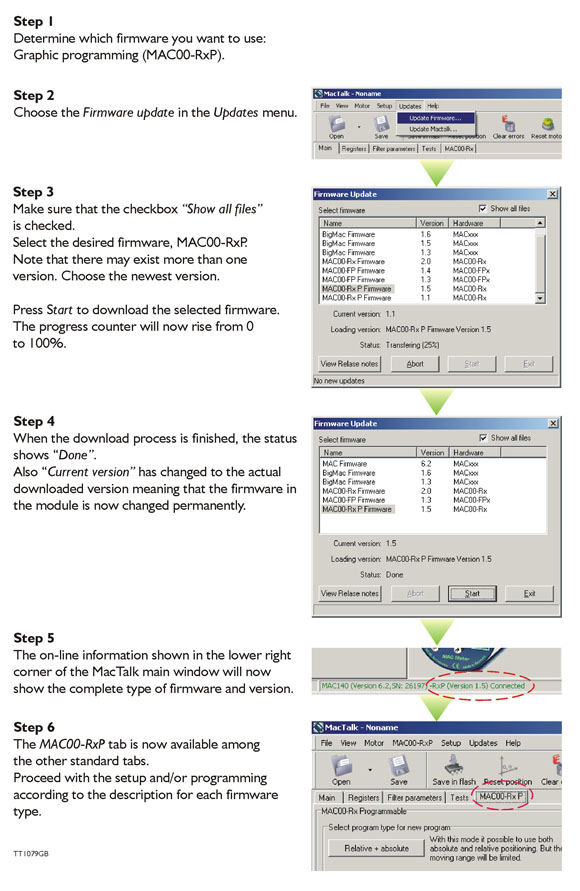 Getting started.
After making one of these three choices the program window will be opened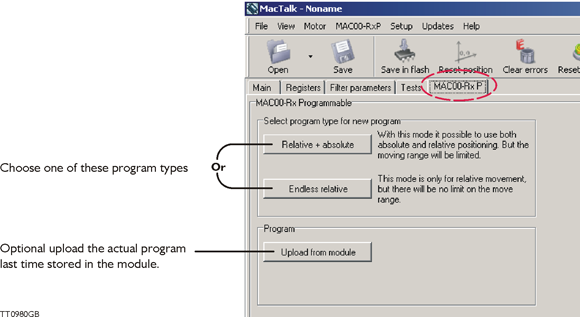 The main window for creating a new program or editing a program is shown below.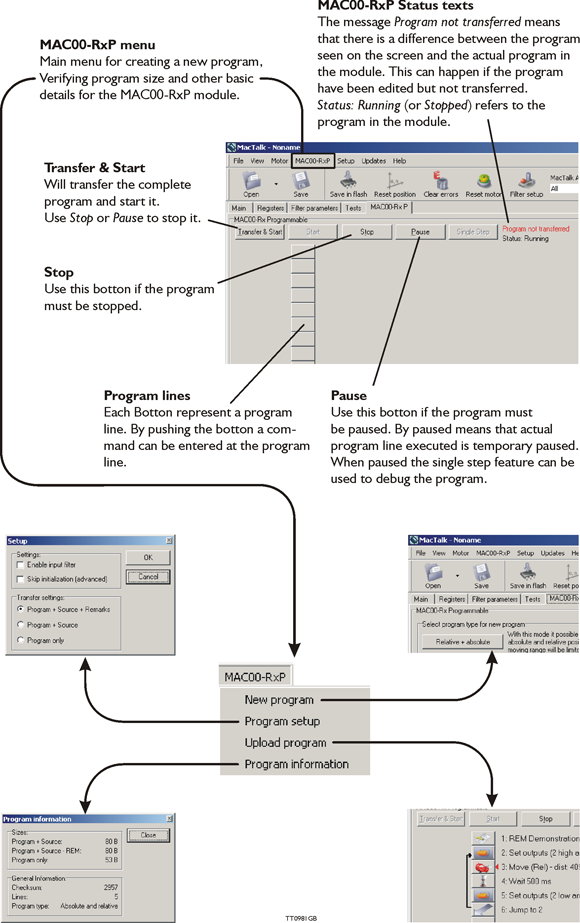 Below is shown how to build a program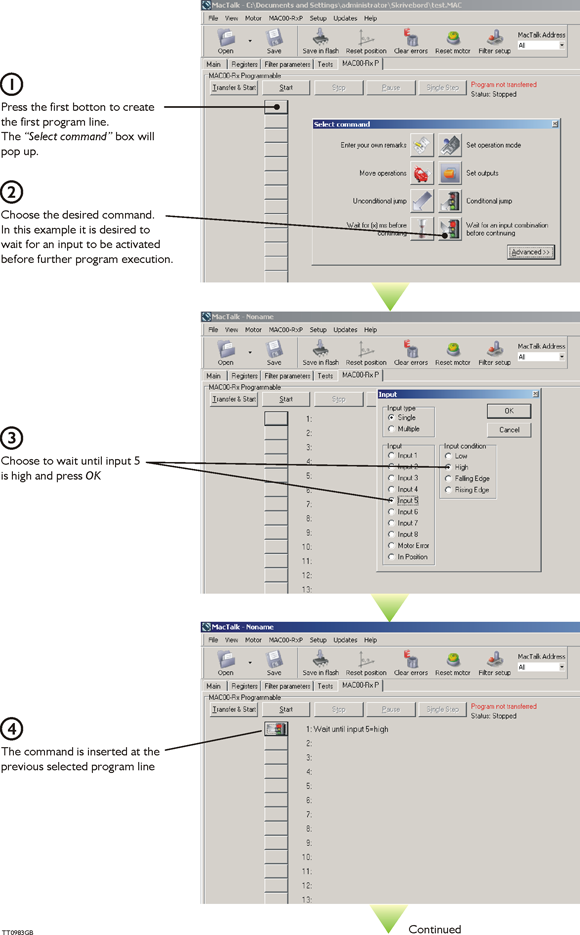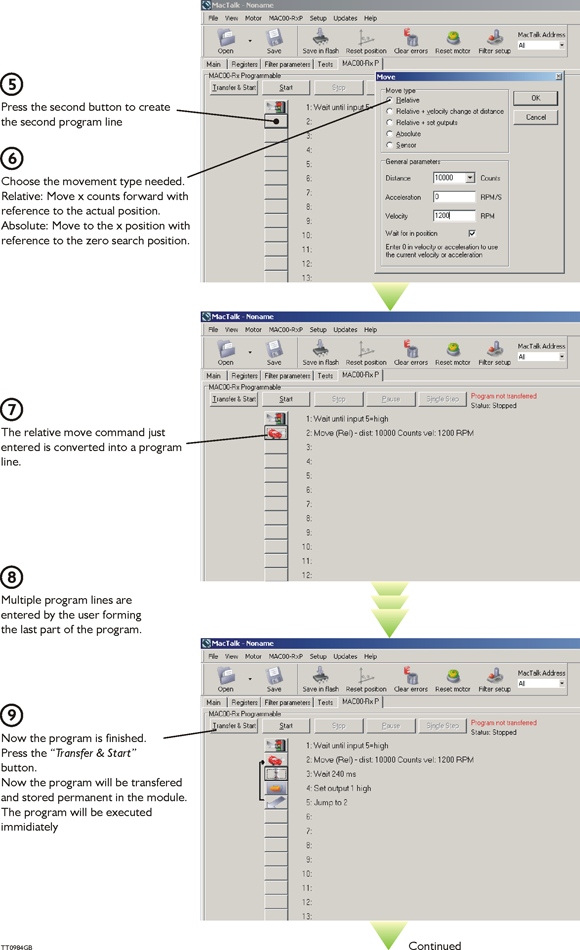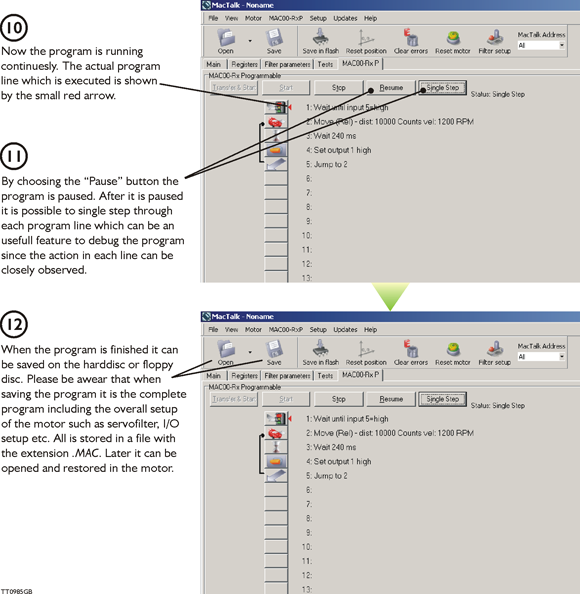 The toolbox used for programming covers 14 differnt command types as described below.