MAC800 used for 360° rotating thrusters for special manoeuvres on ship.
The offshore support ship NOORSUPPLY uses two front mounted Schottel rudder propellers, to do special manoeuvring.

The propellers are driven by hydraulic, but the orientation of the two propellars are being controlled by two MAC800 motors.
The forces from the main engine and, the inertia of the 28,50 meter long ship, makes a huge force, pushing the propellers, which our MAC800 motors is controlling, and thereby creating a massive amount of return energy. The internal power dump resistors are therefore disabled, and bigger external power dump resistors are used to absorb the energy.
At full speed forward, the two thrusters can turn around and stop the entire ship. All that energy is being controlled and stabilized by our two MAC800 motors.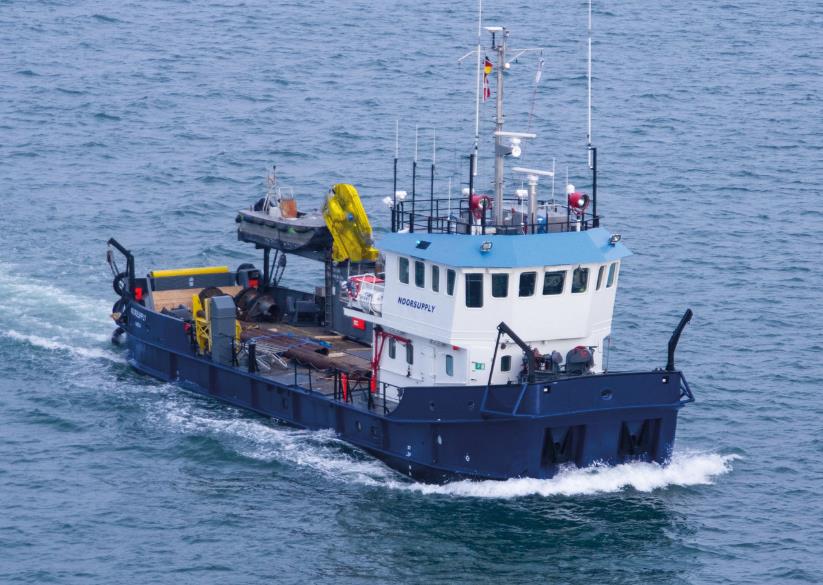 Noorsupply ( Offshore Support Vessel)
.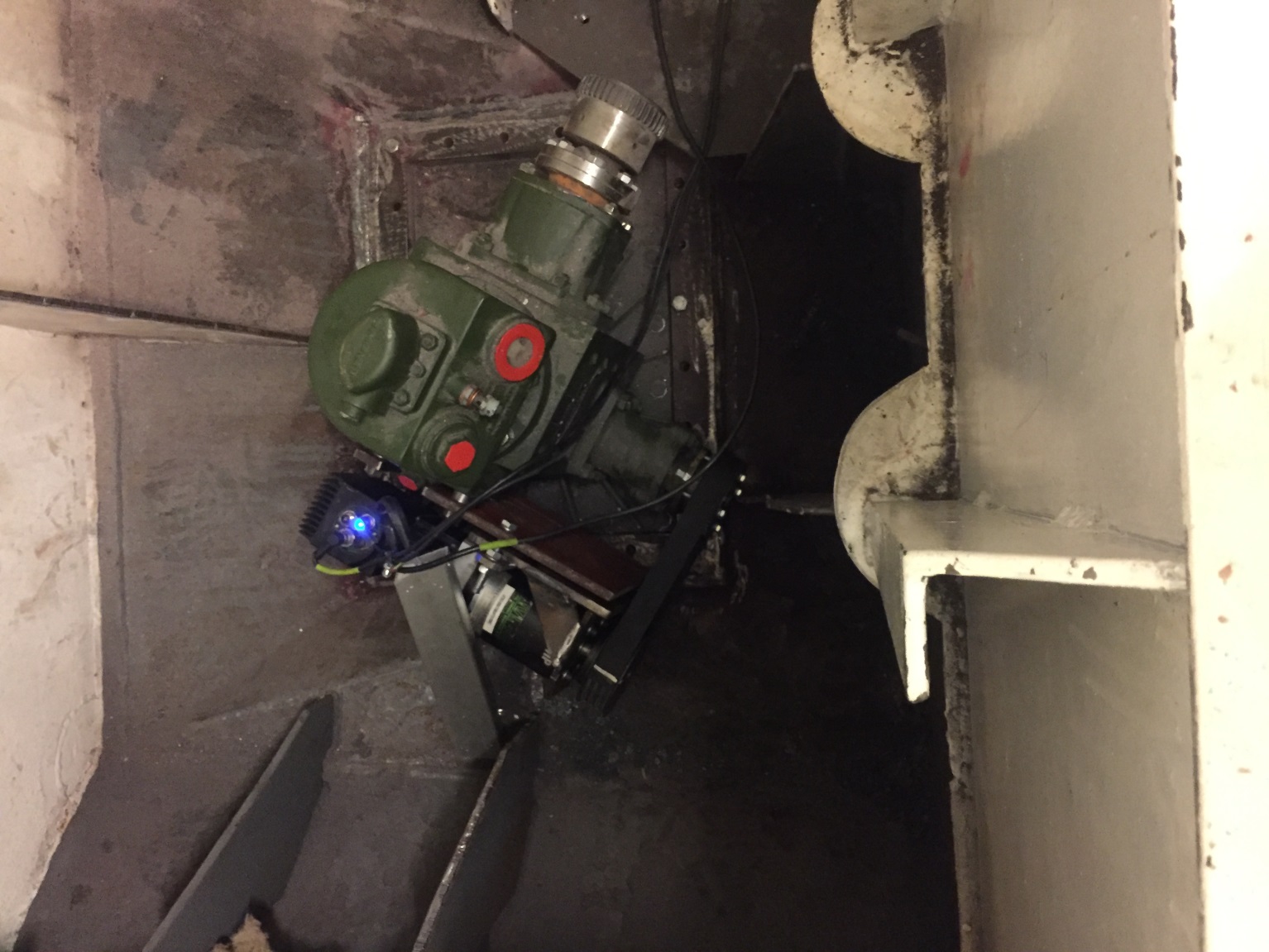 MAC800 motor and HTRG gear mounted to control the direction of the thrusters.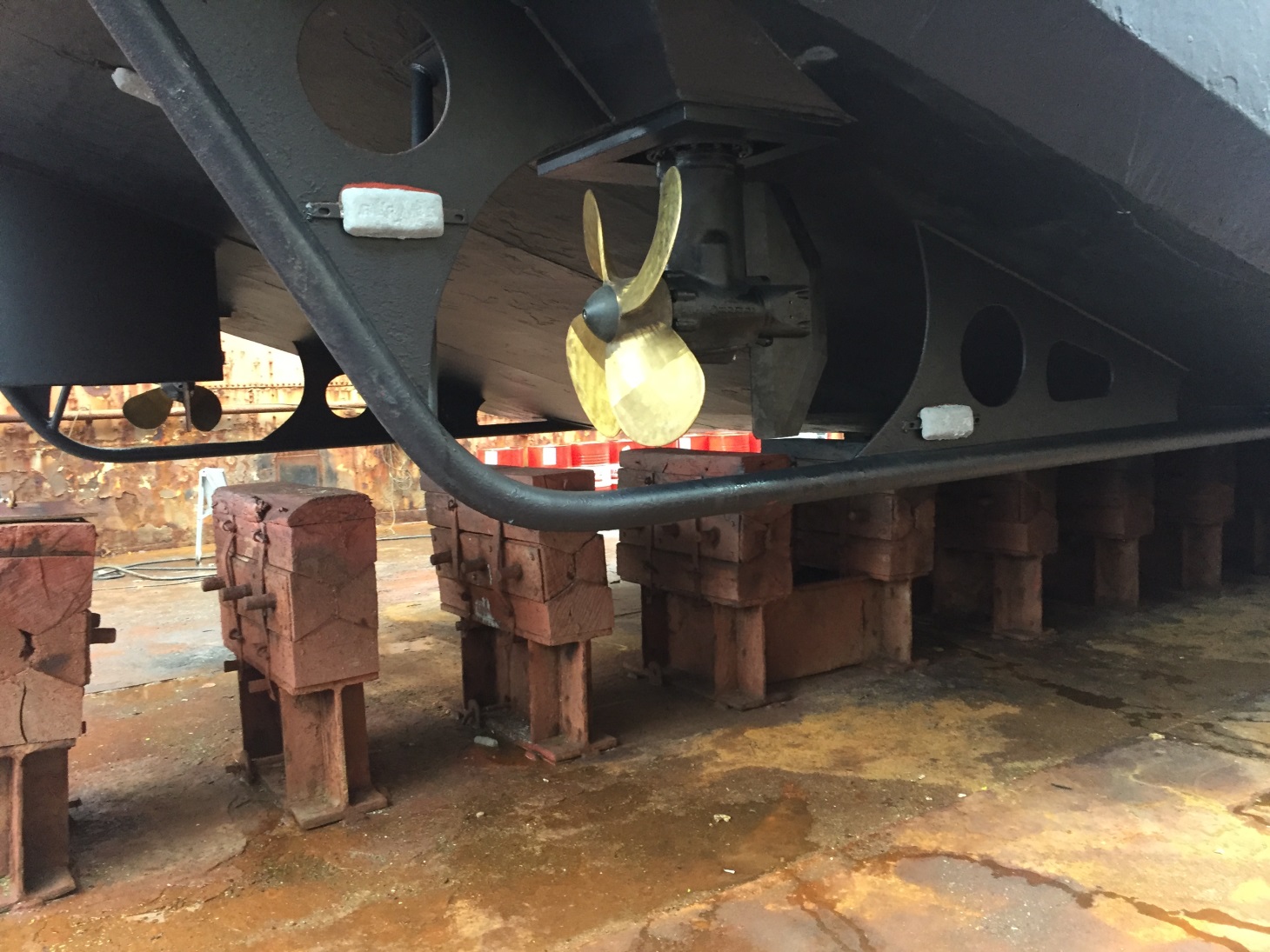 The 360° rotating thrusters.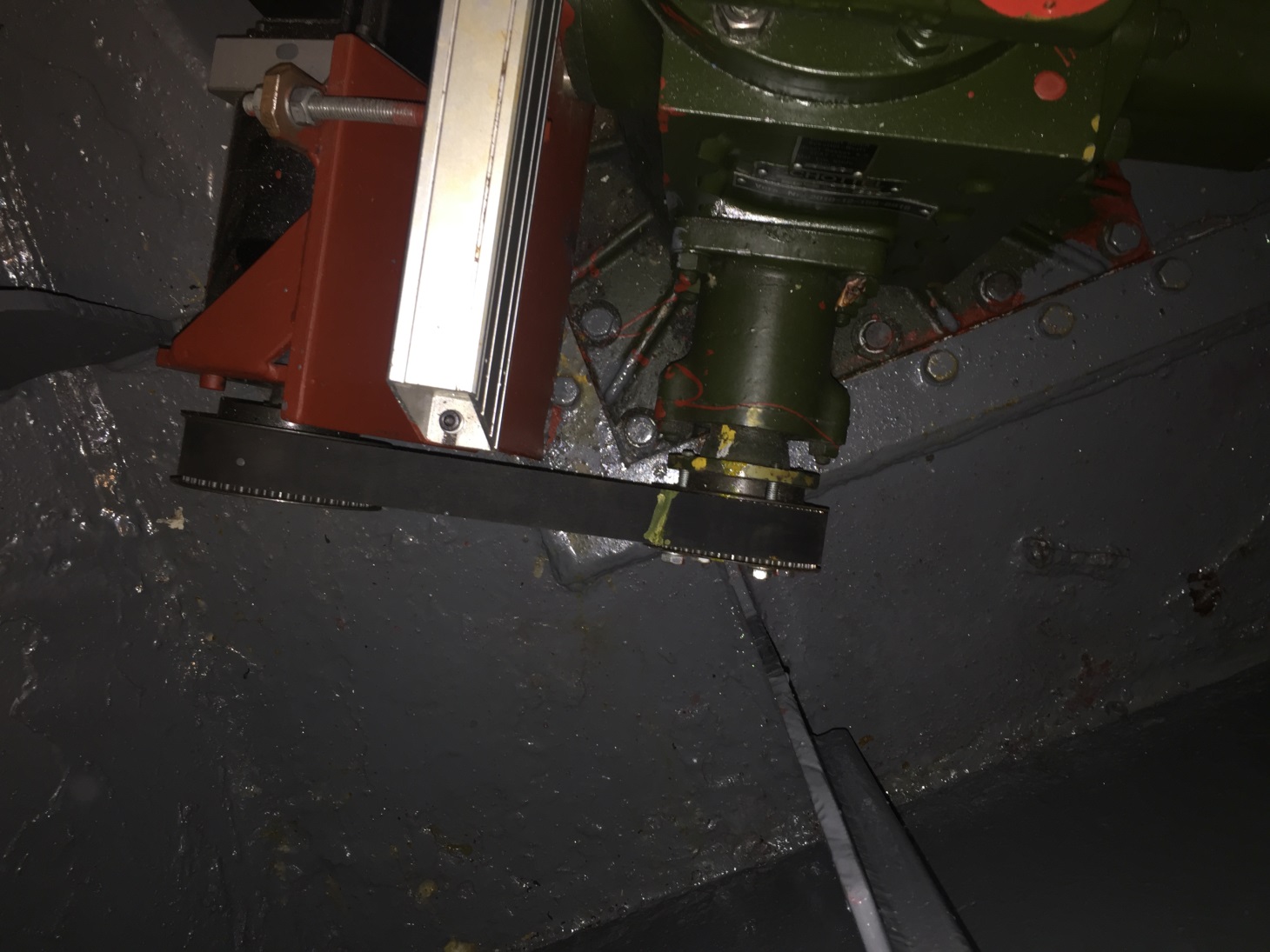 Belt drive from the gear to the thrusters.