Waterproof 400 W Integrated Servo Motor
PRESS release:
Aug. 2015.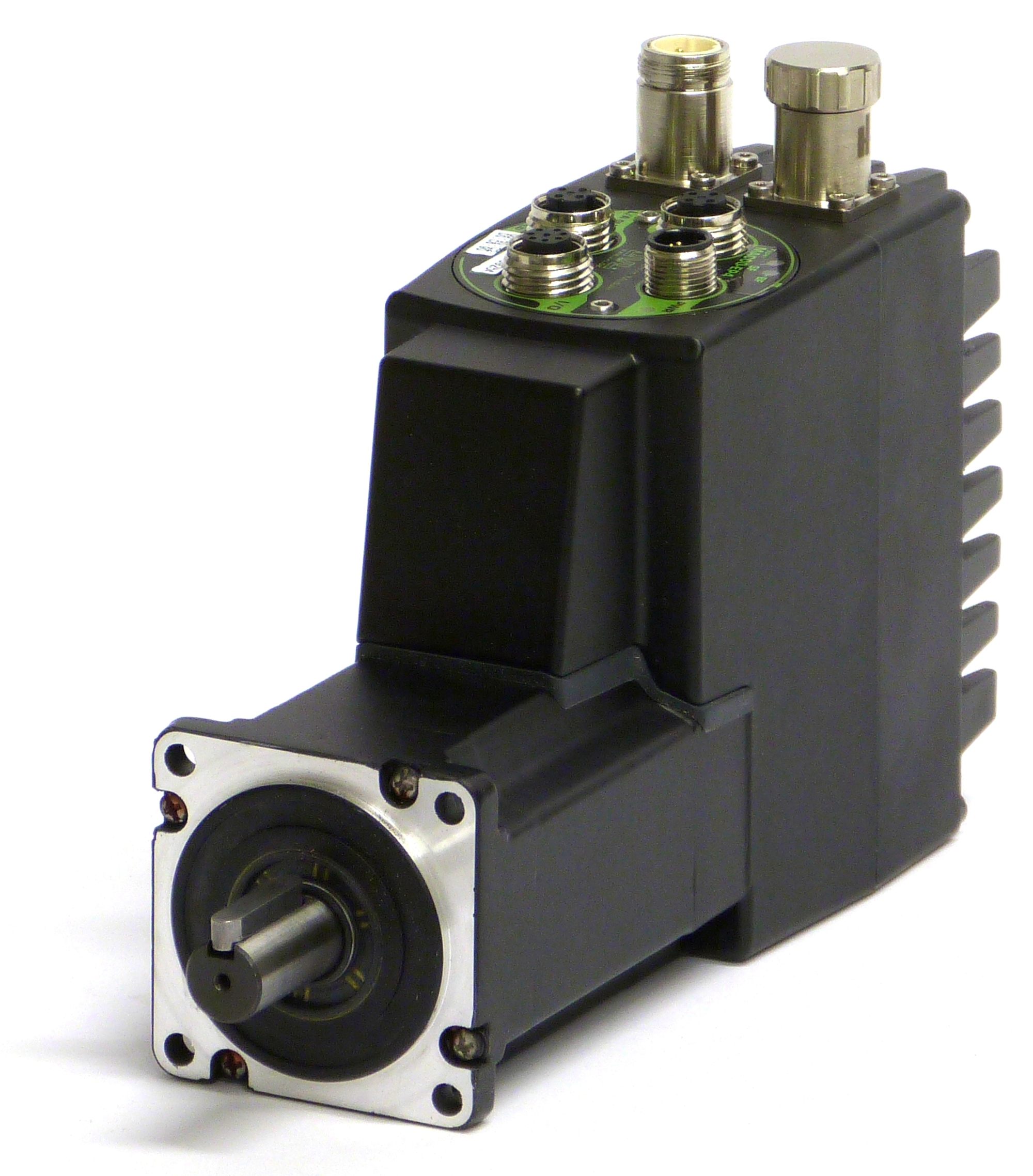 MAC400 in IP66 version – For demanding environments
As one of the world's leading producers of integrated motors, JVL is experiencing increasing success with waterproof models of its servo and stepper motors.
Now we also have the MAC400 (400W) in an IP66 protection version.
This means that the motors are particularly well suited for applications in demanding environments, such as the chemical, medical and food processing industries. IP66 protection of the motors is achieved by a watertight seal on the shaft bearing using a special Rulon® Teflon bush. This has a very low friction and requires no lubrication. The flange and shaft are manufactured in stainless steel.
These motors have found widespread application in industries with demanding environments. They can be delivered with different modules for +/-10V, puls/dir, CAN, Devicenet, Profibus, and Ethernet / IP, EtherCAT, Modbus TCP, Powerlink and Profinet control depending of the application.
Moreover their simple installation and configuration, compact design, and reliability contribute significantly to their popularity.
Additionally JVL can supply a wide range of precision planetary gears in stainless steel that match the motors' ability to resist aggressive environments.
The MAC400 motor with built-in power supply is also UL approved.
About JVL
- JVL is recognized as a world leader for its development of efficient and compact integrated motors for VAC and VDC. MAC motor series of integrated VAC servo motors (up to 4500W and 13,5kW peak), and the QuickStep integrated stepper motors (up to 25Nm). Both the servomotor and stepper motor series includes the controller, PLC, encoder, power supply and bussystem integrated into one compact unit. All industrial Ethernet protocols like Profinet, EtherCAT, Ethernet / IP, Modbus TCP, Powerlink, Sercos III etc. are available. Furthermore, traditional modules like
CANopen, DeviceNet, Profibus, Nano PLC, RS232/RS485/USB, Process Control can be incorporated.
JVL has more than 25 years of motion control experience and enjoys a reputation for the development of highly specialized integrated motors with industrial Ethernet and customized improvements. They work together with their customers and representatives to find an economic, yet technically advanced solution to complicated control applications.

JVL's wide selection of quality products for motion control components include: Integrated VAC and VDC Servo motors, Integrated Stepper motors, VAC Servo motor controllers, Motor drivers (Stepper, VAC and VDC), Brakes, Gears, and HMI Modules.
For further information, please contact:
JVL Industri Elektronik A/S, Bregnerødvej 127, DK-3460 Birkerød, Denmark, Tel.
+45 4582 4440, E-mail: jvlnyt@jvl.dk, Web: www.jvl.dk