Probably the best integrated motors in the world
---
New shafts for direct mount

NEMA23 motors are now available with hollow shaft or oversized shaft.
Both motor types have large double row ball bearings so you can directly
mount a spindle or timing belt wheel. No coupling needed.
Click image below to see animation
SPS fair | Hall 4, booth 301 | Nuremberg, 23.-25. November 2021
---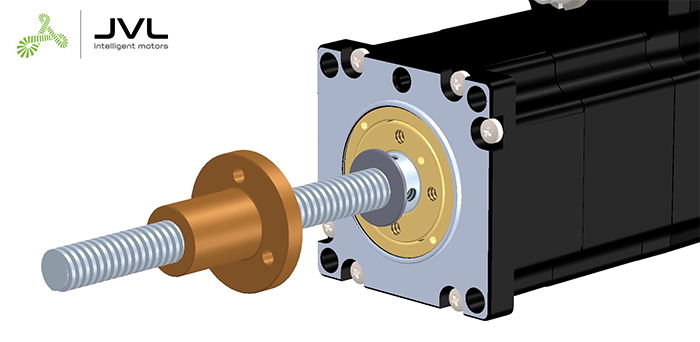 ---
Contact JVL for a free e-ticket

Get your free ticket now, simply by contacting JVL. We will then send you a ticket code.

Please mind the hygiene concept related to Corona.

It is a great opportunity to meet JVL and discuss your application and requirements.

Book a meeting with JVL
---
Virtual showroom

Take a sneak peek in our virtual showroom!

Here you find our trade fair highlights, contact information etc.

---
3. generation of MAC 140 W servo motor

The new generation of MAC140 offers absolute multiturn encoder based on the Wiegand principle where no battery is needed. Encoder resolution up to 8196 CPR which doubles the resolution of the previous generation MAC140.

Furthermore, increased efficiency and a cooler motor is achieved.

Optional, the motor is available with STO and protection rating up to IP65.
---
Closed-loop for non-integrated motors

The new closed-loop feature for SMC66/85 contollers and non-integrated step motors with encoders gives performance like our class leading integrated step motors.

Buy your motor from JVL with our own absolute multiturn encoder embedded, and enjoy closed loop performance with up-to 3000 RPM and torque control etc.

Our own encoder is capable of temperatures from -40 to 105°C.
---
IO-Link

JVL can now also connect to IO-Link via our new IO-Link Gateway which can be used on both our MAC motor® integrated servo motors and ServoStep integrated stepper motors.


IO-Link is a cost effective alternative to industrial Ethernet.

For ServoStep you can additionally run 2-5 motors on 1 pcs IO-Link Gateway using multidrop, reducing cost even more.



---
Industrial Wireless Ethernet

Supporting both EtherNet/IP, Profinet and ModbusTCP/UDP, JVL can now deliver wireless Ethernet for the whole range of ServoStep motors, NEMA17-43.


Set up your motors as Client or Access Point, using 2.4 Ghz or 5 Ghz.

To avoid cabling, use a battery for motor power. Combined with the closed-loop feature an energy saving of 93% can be reached.



---
New master-slave sync support

JVL now supports master-slave synchronization without external PLC. The new feature will let you quickly set up applications like lifting a load in 4 corners.

MacTalk is used to program the master motor. You can connect up to three slaves. The master automatically finds the slaves on the bus, and the master automatically configures them.

A primary benefit is the speedy setup time.

For easy control, a JVL HMI can be added to the master motor.

The new Master-slave feature is supported by all MIS Integrated ServoStep motors with CANopen.
---
Motor for direct mount of a timing-belt wheel

The new MIS23xx49 ServoStep motor features a large Ø14 shaft and double row ball bearing.

The oversized bearing allows high radial forces directly on the motor shaft.

This combination can shorten your overall design length and save you the cost of an additional bearing housing.

The ServoStep motor is an all-in-one unit with embedded ePLC and 2 port Ethernet switch.
---
MAC4500 - integrated servo motor for larger power ratings

All with built-in mains power supply, 3x400/480 VAC. RMS power 4500 W. Now with new high efficient servo motor with continuous 15 Nm and up to 13 kW peak power. The motor is equipped with M23 connector for harsh industrial use up to IP67 protection. Controller, PLC, encoder, power supply and bus system are integrated in one unit. Optional industrial Ethernet, fieldbus, IP protection class, abs. multiturn encoder, brake and much more.



---
STO SIL3/PLe TÜV-approved for integrated motors ServoStep size NEMA 17-43

JVL can now offer TÜV-approved STO-functionality (Safe Torque Off) for the whole range of ServoStep integrated stepper motors, from size NEMA 17 to NEMA 43.


The STO Function is used for disabling the energy to the motor. The motor will thereby be set in a state where it produces no torque. The STO function is the most common and basic drive-integrated safety function. It ensures that no torque-generating energy can continue to act upon a motor and prevents unintentional starting.



---
New line of NEMA17 planetary gears

New HSHG NEMA17 line replacing the previous HMGH 17 series. The new line is energy efficient, has long life span and features higher precision and shorter length. It is suitable for both our MACmotor® and ServoStep series. Together with JVL's MIS17 series high torque can be achieved from a small unit.

The output shaft has diameter of Ø10 mm and is stocked in three standard ratios: 4:1, 8:1 and 20:1. Output torque up to 12 Nm (24 Nm peak).



---
Hollow Rotary Actuators HLMT

Our new series of Hollow Rotary Actuators, HLMT, offer the easiest possible installation of rotary table applications.

Choose between servo and stepper motors - with or without built-in (absolute) encoders.

No need for space in your electrical cabinet: Drive and control electronics are built-in!



---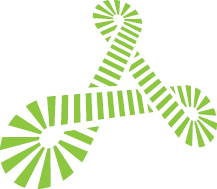 If you do not wish to receive any further newsletters from JVL then click here.