Probably the best integrated motors in the world
---
Introduction to JVL A/S

It all started in a basement...
all about automation | Booth 1-154 | Chemnitz, 28.-29. September 2022
---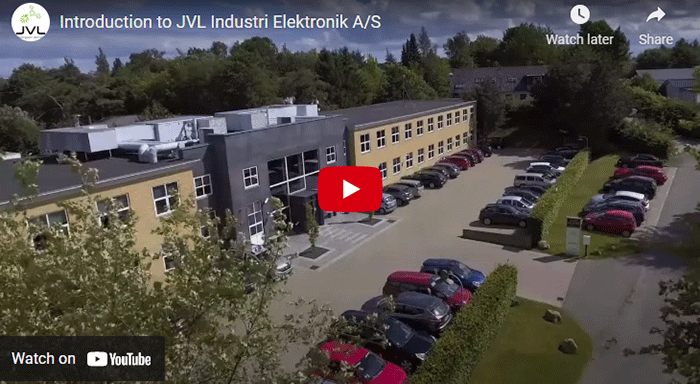 ---
Free e-ticket for the fair

Just go to this link and type in the activation code 10820, flll in the form and receive the free entry voucher pr. e-mail. You not only save the entry, but also get snacks and drinks free of charge.

It is a great opportunity to meet JVL and discuss your application and requirements.

Book a meeting with JVL
---
Lecture by Jan Tausend, Sales Manager JVL A/S Germany

Integrated drive technology saves space, costs, is future-proof and easy.

What is integrated drive technology within the field of servo and step motors and what are the advantages and disadvantages?

AAA Chemnitz
Wednesday 28.09.2022
15.20 - 15.40

Click here for the presentation as PDF



---
Probably the best integrated motor in the world right now!

NEMA17 with up-to 3000 RPM, integrated Ethernet and switch, closed-loop (no stall), embedded PLC and much more! Our MIS171 is presented at the Hannover Fair 2022 by Kenneth Pilheden.

See more about JVL integrated step motors with closed-loop here

JVL - What else!
---
Servo vs Stepper

Servo vs Stepper - pros and cons presented in this epic motor type battle!
---
MAC motor® range

JVL supplies integrated servo motors with ePLC, brake, multiturn encoder and support for all Ethernet protocols.

50-4500 Watt.

Read more about all the options in the flyer.
---
---
3. generation of MAC 141 W servo motor

The new generation of MAC141 offers absolute multiturn encoder based on the Wiegand principle where no battery is needed. Encoder resolution up to 8196 CPR which doubles the resolution of the previous generation MAC141.

Furthermore, increased efficiency and a cooler motor is achieved.

Optional, the motor is available with STO and protection rating up to IP65.
---
Quickguide for MAC motor® 50-141 W

In just 3 minutes you get all the important information about JVL's Servo Motor MAC 050-141.

You learn the basic specifications, how it is connected and pitfalls to avoid.
---
MAC800 - Worlds Most Compact 750 W Integrated Servo Motor

RMS power 746 W S1 and 6.8 Nm Peak. The MAC motor® series consists of compact and efficient motors where controller, PLC, encoder, power supply and bus system are integrated in one unit. Optional industrial Ethernet, fieldbus, IP protection class, abs. multiturn encoder, brake and much more.
---
Stainless steel MAC101 with absolute multiturn encoder

Integrated Servo Motor in stainless steel and IP67 (IP69K on request). Ideal for the food and medico industry.

RMS power 100 W, 370 W peak power and optional built-in gear offers up-to 37.8 Nm.
---
IO-Link

JVL can now also connect to IO-Link via our new IO-Link Gateway which can be used on both our MAC motor® integrated servo motors and ServoStep integrated stepper motors.


IO-Link is a cost effective alternative to industrial Ethernet.

For ServoStep you can additionally run 2-5 motors on 1 pcs IO-Link Gateway using multidrop, reducing cost even more.



---
ServoStep range

JVL supplies integrated stepper motors with closed-loop, ePLC, multiturn encoder and Ethernet inside.

NEMA17-43 (0,18-25Nm)

Read more about all the options in the flyer
---
Motor for direct mount of a timing-belt wheel

The new MIS23xx49 ServoStep motor features a large Ø14 shaft and double row ball bearing.

The oversized bearing allows high radial forces directly on the motor shaft.

This combination can shorten your overall design length and save you the cost of an additional bearing housing.

The ServoStep motor is an all-in-one unit with embedded ePLC and 2 port Ethernet switch.

Click for press release integrated motor
---
Industrial Wireless Ethernet

Supporting both EtherNet/IP, Profinet and ModbusTCP/UDP, JVL can now deliver wireless Ethernet for the whole range of ServoStep motors, NEMA17-43.


Set up your motors as Client or Access Point, using 2.4 Ghz or 5 Ghz.

To avoid cabling, use a battery for motor power. Combined with the closed-loop feature an energy saving of 93% can be reached.



---
New master-slave sync support

JVL now supports master-slave synchronization without external PLC. The new feature will let you quickly set up applications like lifting a load in 4 corners.

MacTalk is used to program the master motor. You can connect up to three slaves. The master automatically finds the slaves on the bus, and the master automatically configures them.

A primary benefit is the speedy setup time.

For easy control, a JVL HMI can be added to the master motor.

The new Master-slave feature is supported by all MIS Integrated ServoStep motors with CANopen.



---
STO SIL3/PLe TÜV-approved for integrated motors ServoStep size NEMA 17-43

JVL can now offer TÜV-approved STO-functionality (Safe Torque Off) for the whole range of ServoStep integrated stepper motors, from size NEMA 17 to NEMA 43.


The STO Function is used for disabling the energy to the motor. The motor will thereby be set in a state where it produces no torque. The STO function is the most common and basic drive-integrated safety function. It ensures that no torque-generating energy can continue to act upon a motor and prevents unintentional starting.

Read more about motors with STO



---
Closed-loop for non-integrated motors

The new closed-loop feature for SMC66/85 controllers and non-integrated step motors with encoders gives performance like our class leading integrated step motors.

Buy your motor from JVL with our own absolute multiturn encoder embedded, and enjoy closed loop performance with up-to 3000 RPM and torque control etc.

Our own encoder is capable of temperatures from -40 to 105°C.
---
Videos from JVL

If you are happy about our videos then please do not forget to subscribe to our social media. Then we will make some more!
---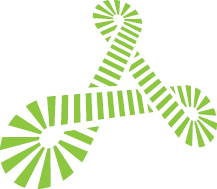 If you do not wish to receive any further newsletters from JVL then click here.